March 29, 2017
Our Guys Showing Off The Haly Uniform
If you've met with any of our sales representatives or spoken to any of our project managers in person, you might have noticed something similar…they all tend to wear the same "uniform". A pair of khaki pants and the "famous" black Haly polo completes the look. Simple, but sophisticated. And very easy to put together.
You might be wondering why we would even write a blog about a uniform worn by all of our male employees. Most uniforms are mandatory, so of course everyone is dressed to look the same. But here's the kicker…Believe it or not, this particular outfit is not a dress requirement.  So, the fact that they all end up wearing the same thing all of the time is actually by chance and their choice.
Our service technicians and drivers have uniforms, so they are guaranteed to look the same. But the other guys in the office don't have a dress requirement. We ask them to wear one of their Haly shirts when they go out to appointments, but they all own a variety of Haly shirt options (that some have acquired throughout the years) to pick from. The shirt styles and colors available vary, but this black polo seems to be everyone's favorite. And in regards to the khakis, well we don't really weigh in on their pant selections, but khakis seem to be almost every guy's go-to work choice, so that's not that surprising.
Nonetheless, we always find it funny that almost every guy at Haly ends up wearing the same thing.
So, if you happen to see one of the Haly guys in this attire, let them know what you think about their uniform.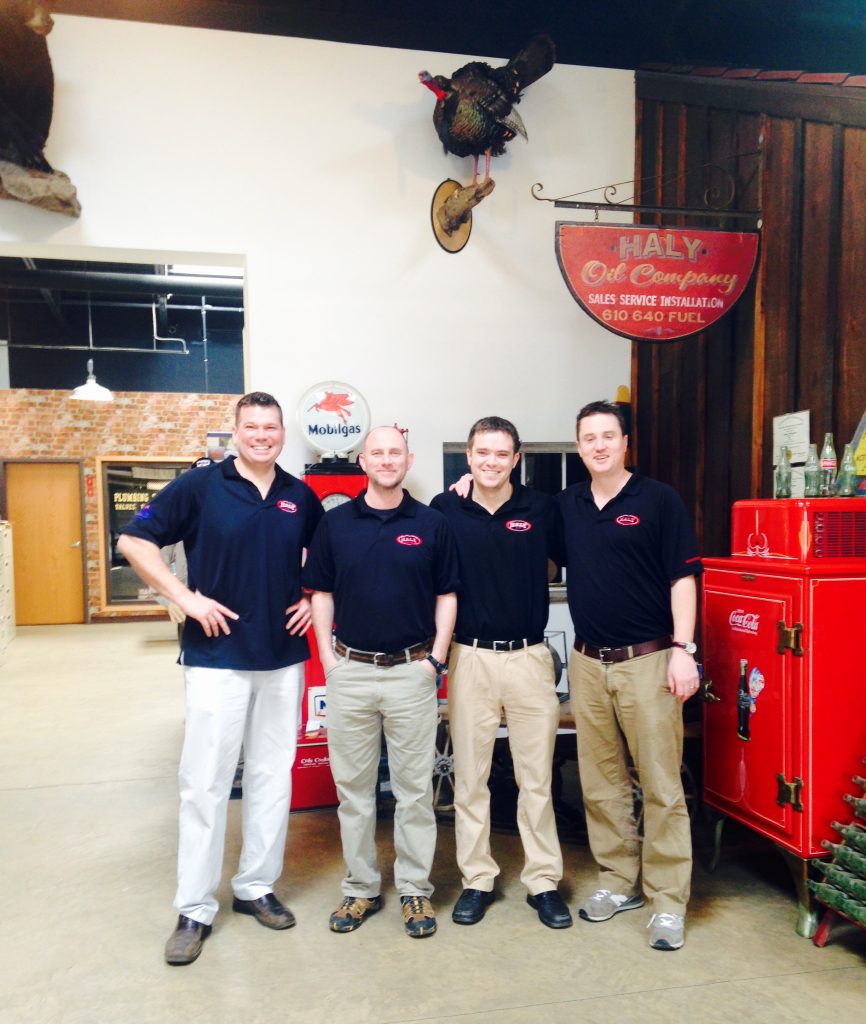 The black Haly polo and khakis.
If you've seen it before, you know what we're talking about. It's the Haly trend that has really caught on…